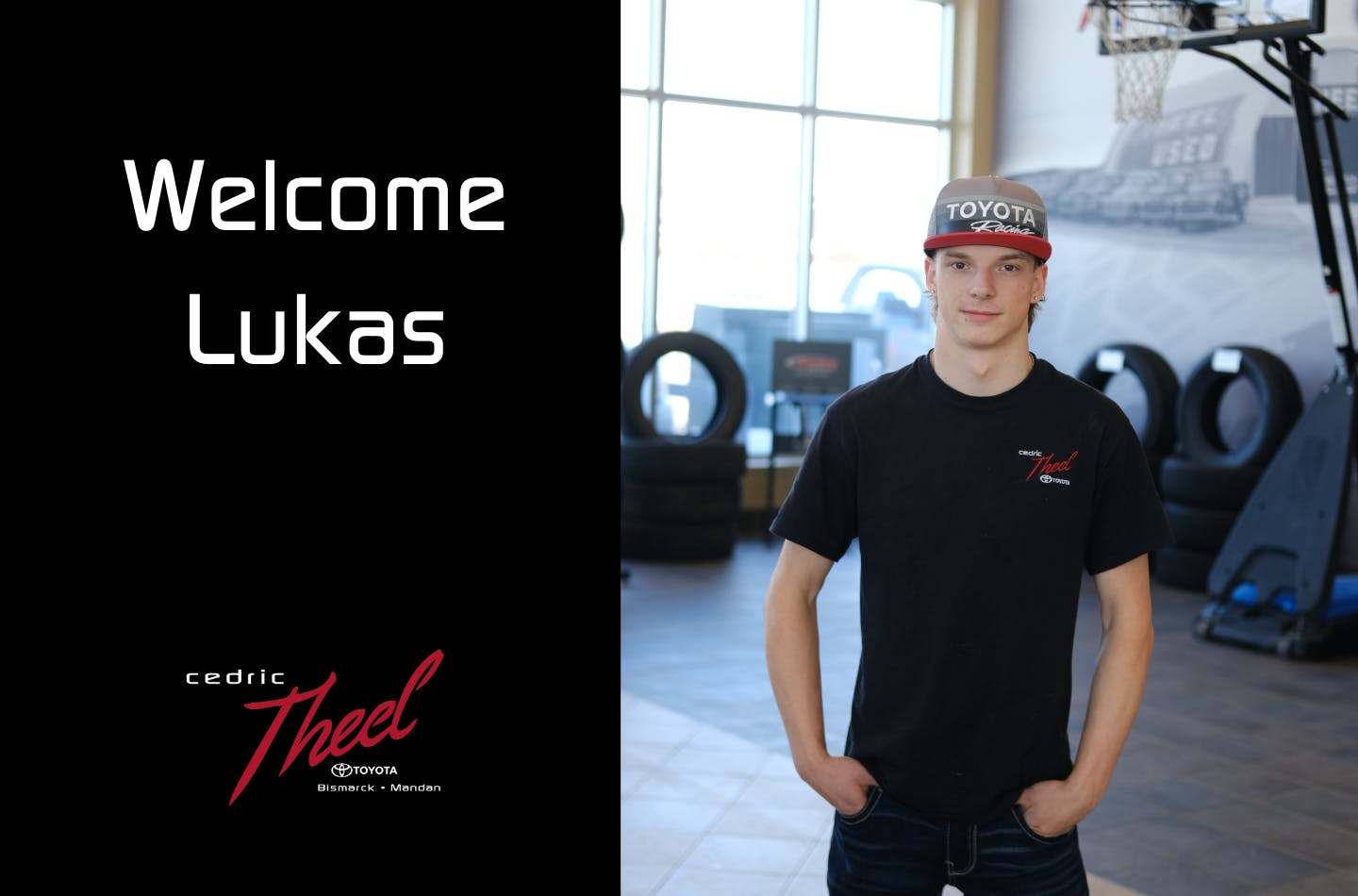 Cedric Theel Toyota Welcomes Lukas Fast
Cedric Theel Toyota recently added Lukas Fast to the recon team. Lukas works with the team on detailing and reconditioning vehicles before they are put on the lot.
Lukas currently attends high school in Bismarck and has a passion for working on vehicles. He plans on attending college for Power Plant Technology.
Cedric Theel Toyota is excited to have Lukas as part of the team!
Back to Parent Page