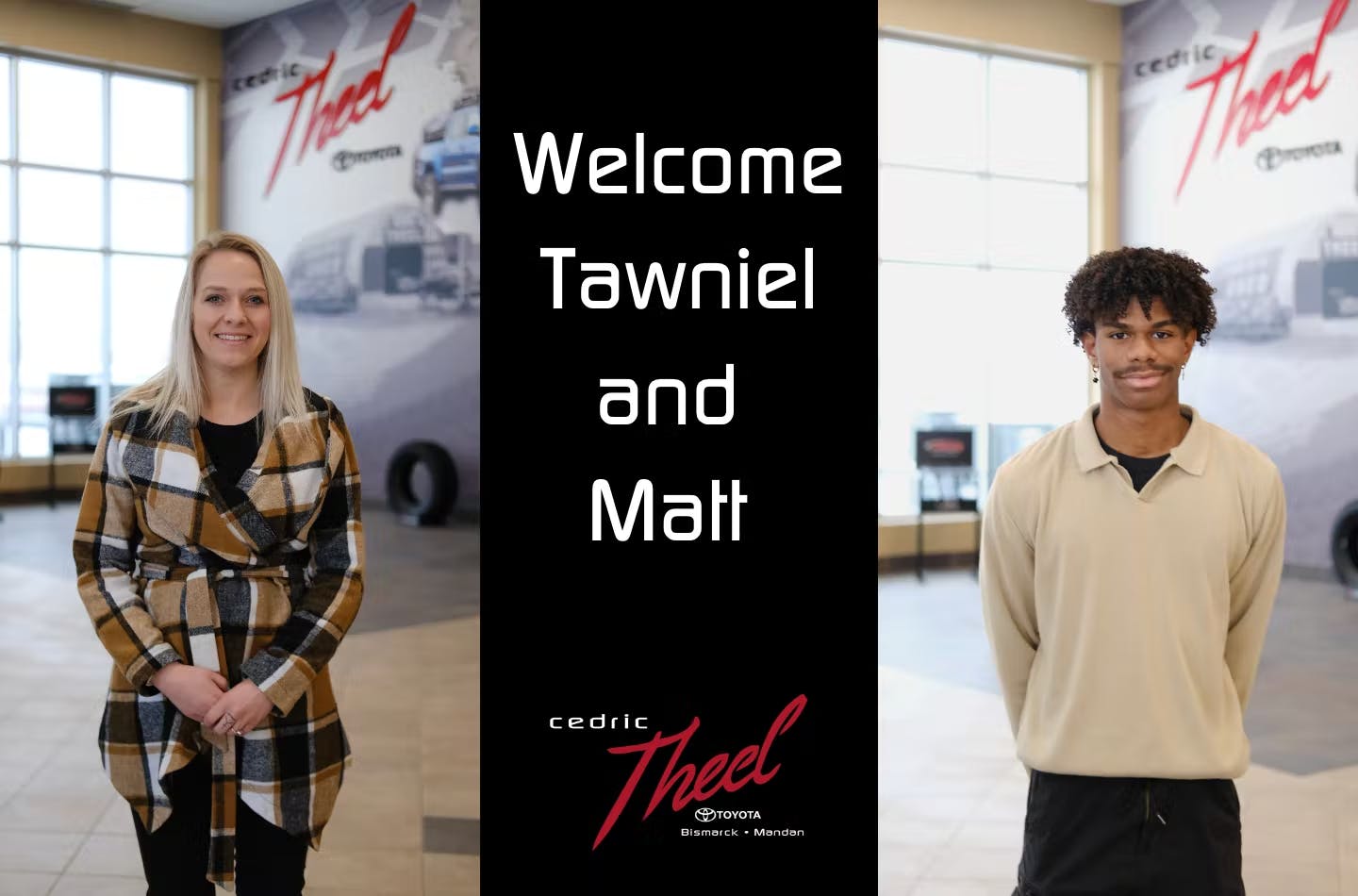 Cedric Theel Toyota Welcomes New Product Specialists
Cedric Theel Toyota recently welcomed Tawniel Retzlaff and Matt Alexis as product specialists. They serve as the dealership's vehicle technology specialists, helping provide valuable product information to the sales and service guests. Their focus is on the customer experience.
Tawniel graduated from Century High School and obtained a bachelor's degree in psychology with a minor in addiction and criminal justice. She previously worked for Pride and the State Penitentiary. Tawniel enjoys being outdoors, cooking and baking, and dealing blackjack.
Matt is from Florida and moved with his family to Bismarck in junior high and later graduated from Legacy High School. He worked at an assisted living facility prior to joining the dealership. In his free time, he enjoys playing video games and listening to music. Matt has driven a Toyota since he started driving and is excited for this opportunity to dive into Toyota technology.
Tawniel and Matt are most excited to learn how each vehicle is unique and learn all about Toyota technology and then share that knowledge with customers.
Cedric Theel Toyota is excited to have Tawniel and Matt on the team!
Back to Parent Page