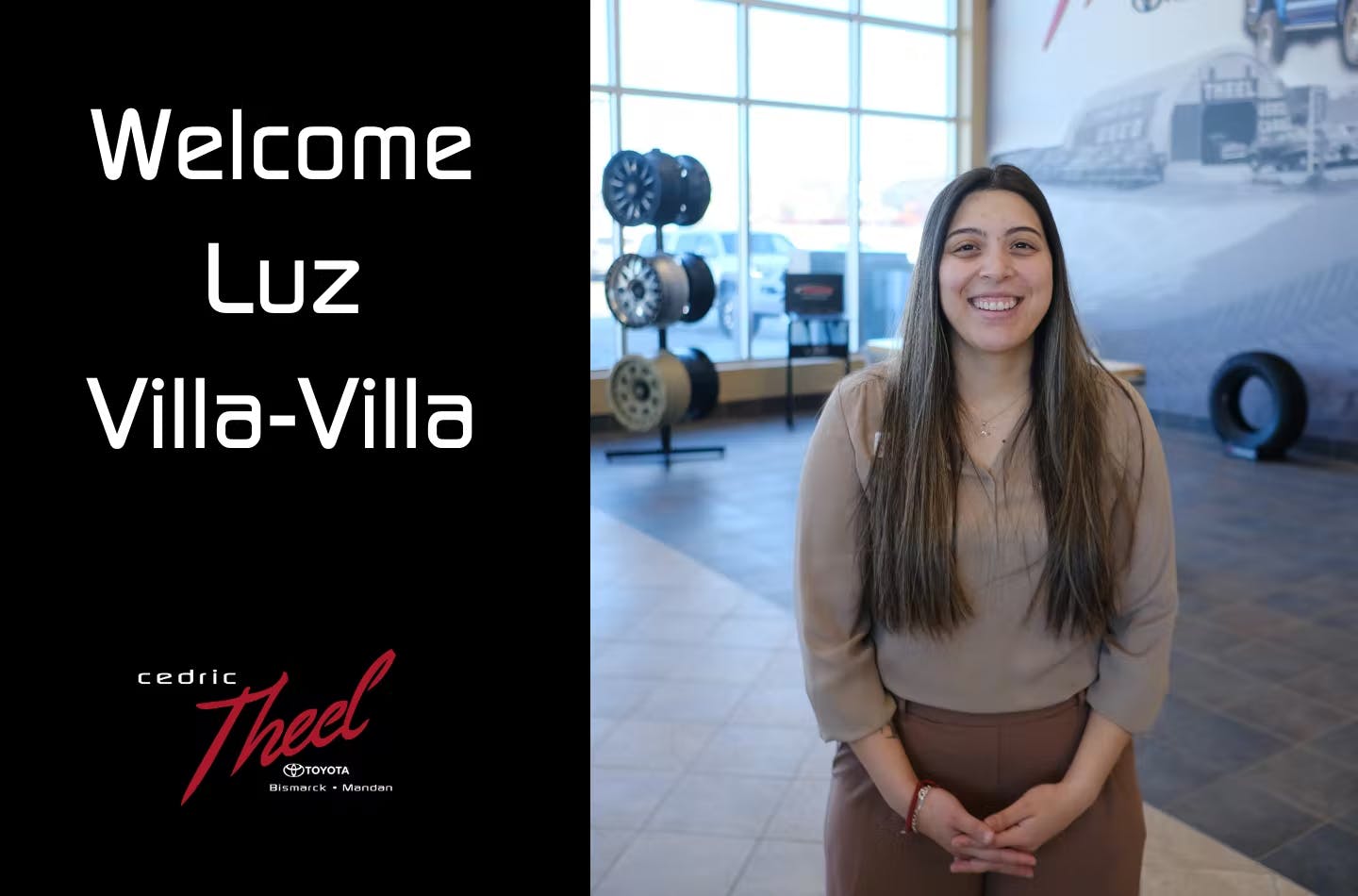 Cedric Theel Toyota Welcomes New Service Advisor
Cedric Theel Toyota recently welcomed Luz Villa-Villa as the newest Service Advisor. Luz is tasked with being a liaison between the service technicians and service customers helping with warranty questions, answering other questions, and scheduling guests' maintenance needs. She is also bilingual to help assist our Spanish-speaking customers.
Luz grew up in a small town in Nevada and is one of ten children. She moved to North Dakota in 2019 and has experience in jewelry sales and vehicle sales. Prior to moving to Bismarck, she served as an Army Combat Engineer.
Cedric Theel Toyota is excited to have Luz on the team!
Back to Parent Page