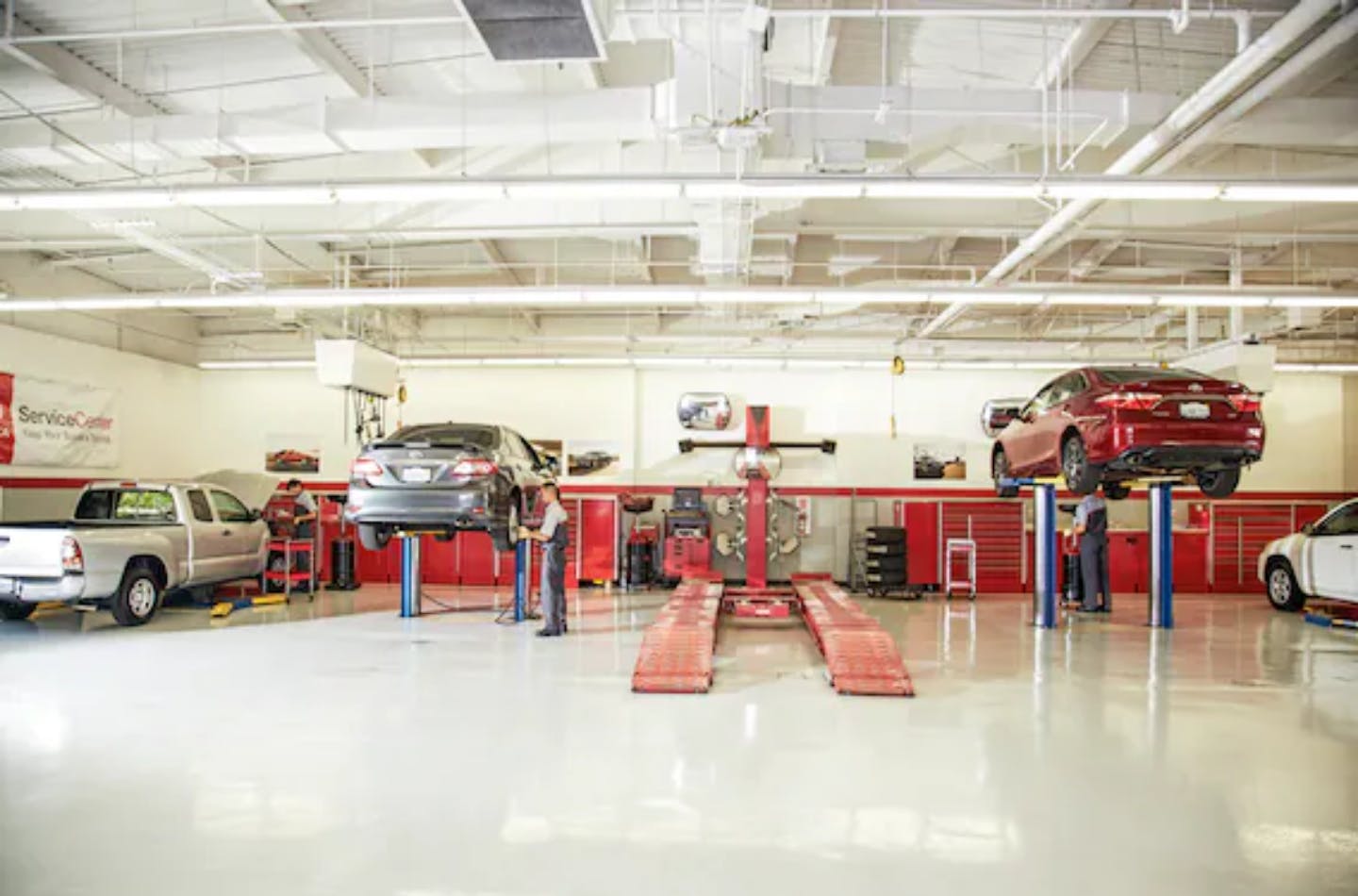 Servicing Your Toyota with Certified Toyota Technicians
Professional service for your Toyota is vital to its performance, safety, and longevity. Toyota is built on a reputation of quality and reliability, and is one of the world's most respected brands. Staying current on your Toyota's maintenance helps prevent larger, costlier problems down the road. The basic services your car needs – an oil change, tire rotation, brake inspection, and battery test - are quick to accomplish and not very costly. Leave it to the experts when it comes to servicing your Toyota.
Why Choose Certified Toyota Technicians?
When deciding whether to take your vehicle to a Toyota dealer for work or whether to rely on an independent shop, consider these benefits of using Toyota Certified Technicians.
Toyota Trained
Technicians at Toyota dealers are trained specifically for problems occurring with Toyota vehicles. They attend regular training programs to stay up-to-date on new models and common problems. You can ensure your Toyota is well taken care of when you bring it in and the work is done correctly and accurately.
Toyota Parts & Equipment
Toyota service departments use only parts and equipment made by Toyota. This ensures your vehicle maintains its performance for the life of the vehicle. Independent service shops may use non-Toyota parts or recycled Toyota parts, which cannot guarantee the same reliability.
Toyota Warranty
If your Toyota is under factory warranty, repairs and maintenance may come free or at a reduced rate when you use a Toyota dealer.
One-Year Unlimited Mileage Warranty on Toyota OEM Parts
Toyota offers a one-year unlimited mileage warranty on all Toyota OEM parts if installed by a Toyota Technician. If installed at Cedric Theel Toyota, labor and parts will be covered for that year, even if your vehicle has 200,000 miles.
Getting peace of mind and building relationships by taking your vehicle to a Toyota dealer is worth it. Establishing yourself as a good customer may bring more benefits in the future to you and your family on future repairs or even future sales.
At Cedric Theel Toyota, our technicians have unparalleled expertise and knowledge of your Toyota vehicle. We know precisely where every part goes and how it should function. We can diagnose both minor and major problems in a portion of the time to take an independent service shop. Not only are we the experts in Toyota maintenance, but we also use genuine OEM parts from the manufacturer, which are guaranteed to work as advertised or are backed by a warranty. We are here to help answer any questions you may have regarding maintenance and repair services.
Back to Parent Page