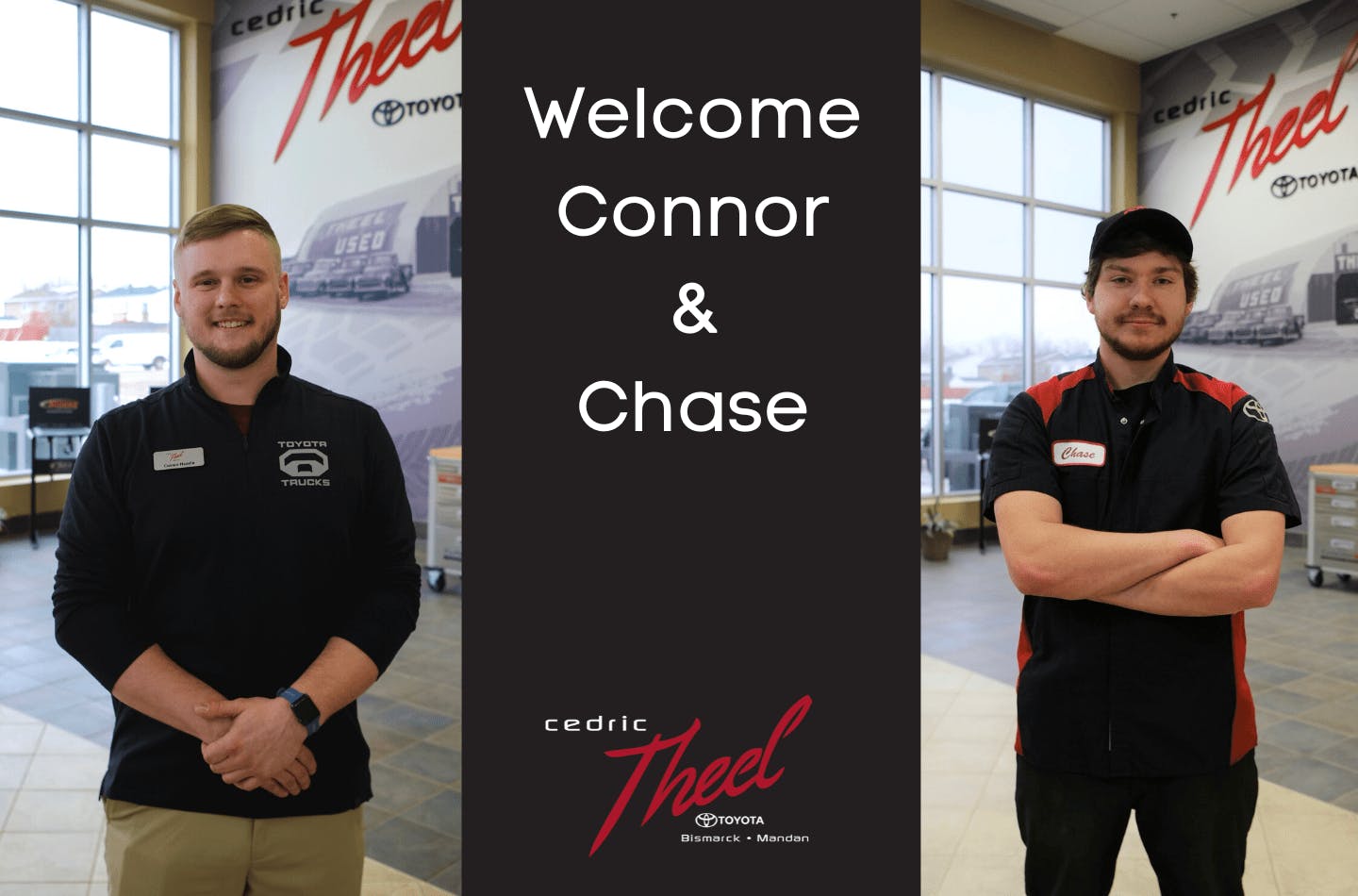 Cedric Theel Toyota Welcomes Two New Employees
Cedric Theel Toyota recently welcomed Connor Hamlin and Chase Eckholm to the team. Connor is a service advisor and focuses on the customer experience in regards to vehicle service and repairs. Chase is a lube tech performing oil changes and minor repairs to vehicles.
Connor grew up in Bismarck and attended Bismarck High School. He worked in the reconditioning department then quick lube at Cedric Theel Toyota from October 2017 to February 2019. We are happy to have him back as a service advisor since focusing on customer service is something he's always wanted to do. Connor says, "I am extremely happy to be back at Cedric Theel Toyota because every person here is great to work with, the morale is awesome and everyone has the customer's best interest in mind."
Chase grew up in Bismarck and is following in his dad's footsteps at Cedric Theel Toyota. His dad, Curtis, has worked in the service department at Cedric Theel Toyota for more than 20 years. We are excited to have Chase on our service team!
Both Connor and Chase bring expertise to our team and we are pleased to welcome them to Cedric Theel Toyota.
Back to Parent Page