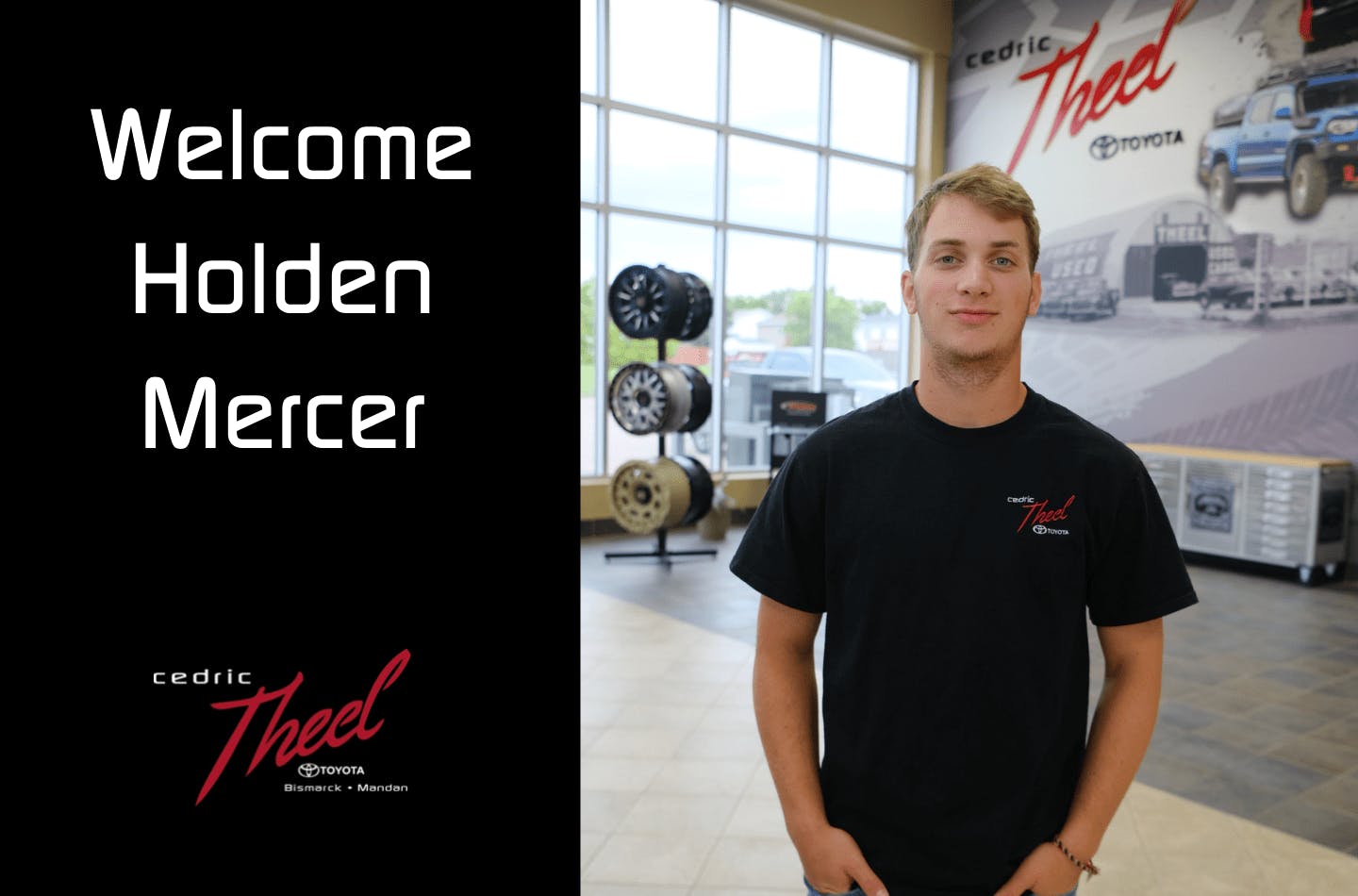 Welcome to The Team, Holden Mercer!
Cedric Theel Toyota recently added Holden Mercer to the recon team. Holden focuses on detailing and reconditioning vehicles before they are put on the lot.
Holden grew up in Bismarck and graduated from St. Mary's High School. Most recently, he worked laying concrete curbing. Holden says he is excited to be part of the team.
Cedric Theel Toyota is pleased to welcome Holden to the dealership.
Back to Parent Page