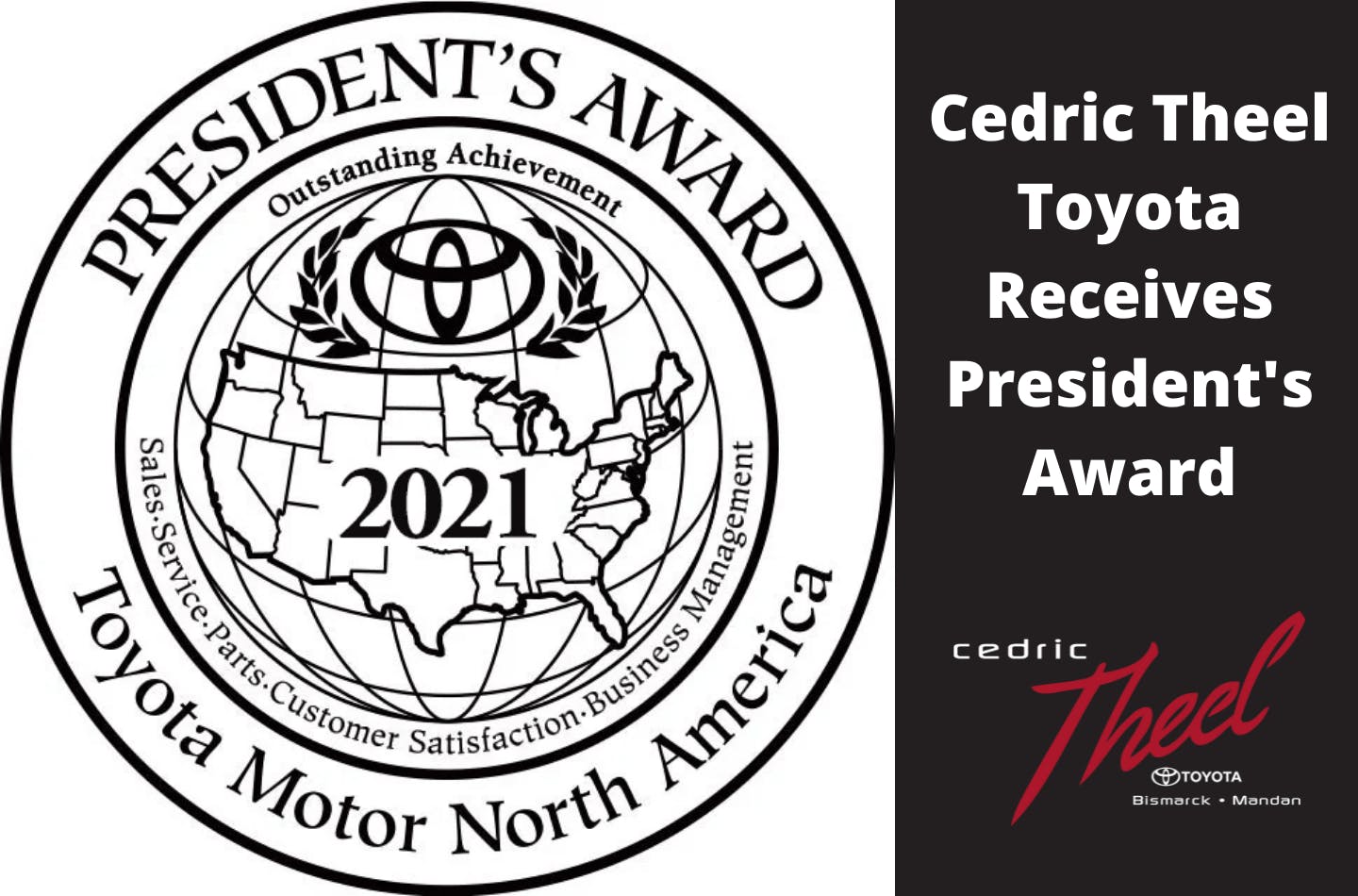 Cedric Theel Toyota Receives the 2021 President's Award for CustomerFirst!
Cedric Theel Toyota has, once again, earned the President's Award for CustomerFirst setting the dealership apart, marking it as one of the best in customer service. The President's Award honors Toyota dealers that excel in all facets of their operations. It is recognition for dealerships that continue to go above and beyond at each customer touch point and represent the best of the best.
Employees at Cedric Theel Toyota were also recognized by the region for their outstanding performance and as the best trained in the business. These award winners have invested in themselves and have taken the opportunity to increase not only their knowledge, but their team's knowledge by achieving Elite guild-specific criteria.
Toyota Certified Used Vehicle (TCUV) Manager – Heath Knuth
Customer Relations Manager – Brian Taix
Sales Managers – Heath Knuth, Dan Lee, Jeremy Walth
Sales Consultants Society – Ben Sandstrom
ASM Excellence (Service Advisors) – Mike Dodge, Taylor Aadnes, Kegan Parker, Dale Schneibel
Parts Professional Excellence – Brett Ehli, Cody Stramer, Kevin Bosch
Comptroller Excellence – Serena Jangula
Technician Excellence – Curt Eckholm, Nate Azad, Shannon Schlosser, Louis Bickler, Toby Lautenschlager, Zach Dillard, Brett Holmes, Christian Hutslar, Chris Krein, James Neumiller
Back to Parent Page